I may have done it.
I may have found ONE THING that I can make successfully with my sewing machine! WOOT! I love that I have taught myself how to sew and that I have made pretty things.
I mentioned a gift I was putting together for a little fizzle name Paisley who was born a few short weeks ago. I mailed her a couple onesies
(more to come, Emily, I honestly have tons of small-sized onesies and only know a couple babes that might wear them.... soooooo you're either lucky or cursed!)
. I also mailed her what I consider to have been
my best BIB yet: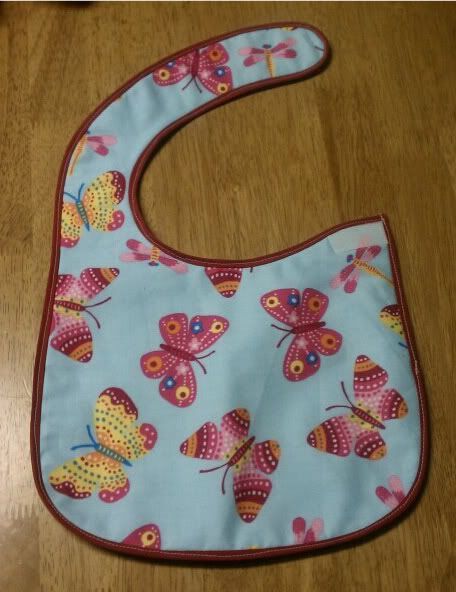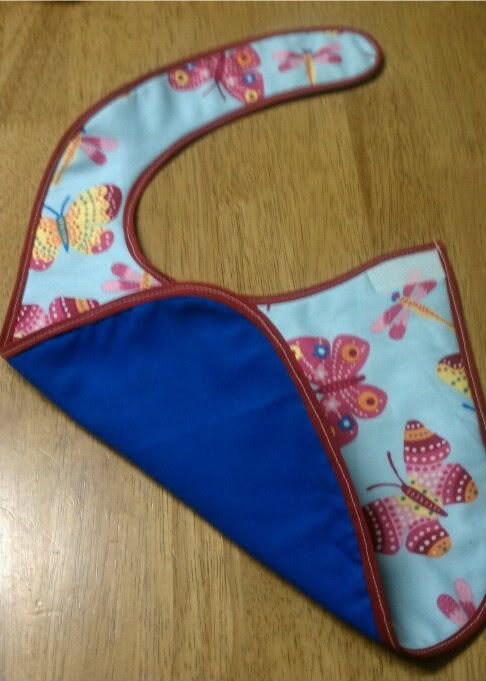 I used "The Right Way" to sew bias tape on
Made
, which is a blog I follow religiously.
You think I'm exaggerating, but I'm not.
I had no idea there was a right and wrong way to sew bias tape!! Awesome. Here's a shot of my process in case you think I'm a big fat liar.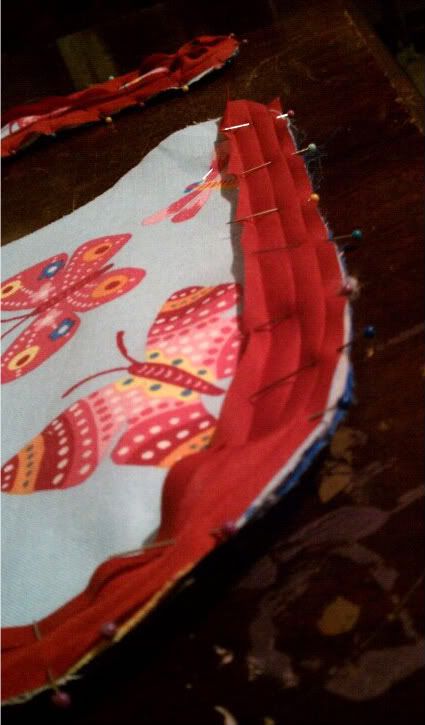 I was so thrilled with the results of Paisley's bib that I started another one right away (it's not done yet!). My friend Cassandra gave me a shirt she really liked - pink with diamonds - and asked me to make something with it. I have more material from the shirt but I'm not sure what I'll do with it.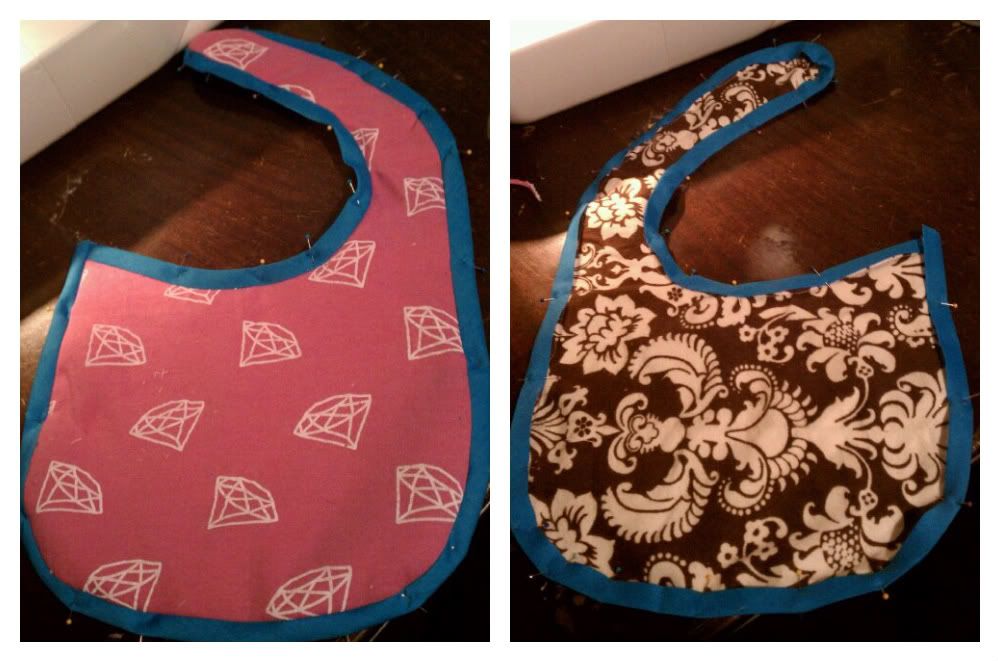 Sorry for the crummy photos.
I blame the economy.